A few years ago now, while looking for amaretto cocktails I found a recipe on the internet for a Mai Tai. Having made it and loved it I decided to make it again a few months later, I took my trusty Barman's handbook from the shelf and flicked to the page for the Mai Tai, to my surprise it wasn't at all how I remembered; no amaretto and no apricot brandy. Puzzled I searched the internet for this obscure Mai Tai recipe, to this day I still havent found it but I have managed to piece together from memory and a friend's account the recipe below:
Ingredients
1 shot white rum
1 shot spiced golden rum
1/2 shot amaretto
1/2 shot apricot brandy
1/4 shot lime juice
Pineapple Juice
To garnish
Pineapple slice
Maraschino cherry
A standard shot measure is 35ml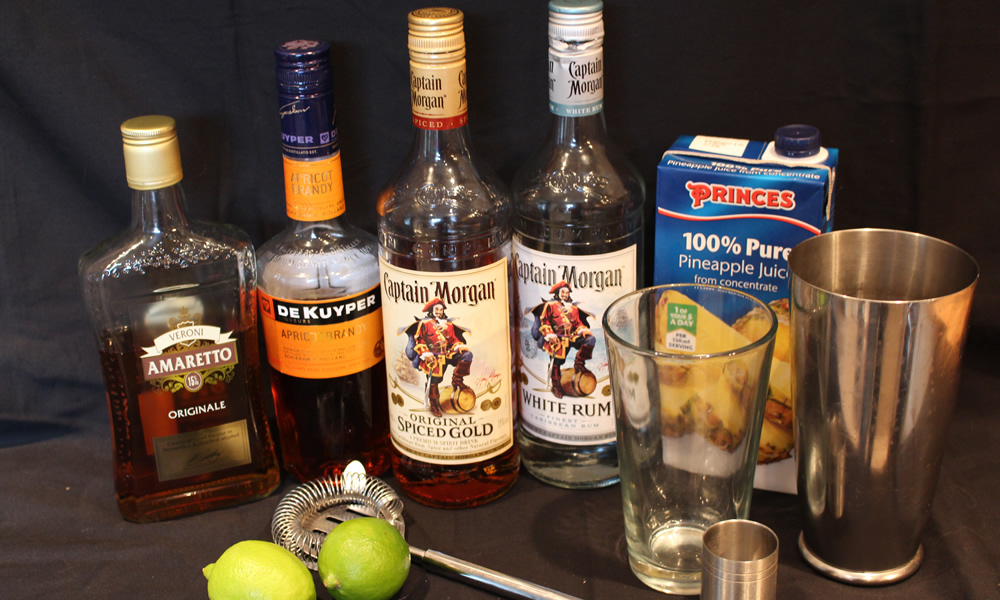 Method
Add both rums, amaretto, apricot brandy and lime juice into a cocktail shaker and shake vigorously with ice. Strain into a glass and top up with pineapple juice. The glass I use and the one pictured is called a hurricane glass and I can get about 180ml of pineapple juice in it along with the other ingredients. Serve.