Tucked away in the south east corner of the newly developed Preston Market is the home of a brand new craft and real ale bar going by the name The Orchard, the sister bar to the well established and local favourite The Guild Ale House, which is just a short 2 minute walk away. It's fast becoming another great asset to Preston, which has seen an influx of quality cafés, bars and restaurants in the last year alone.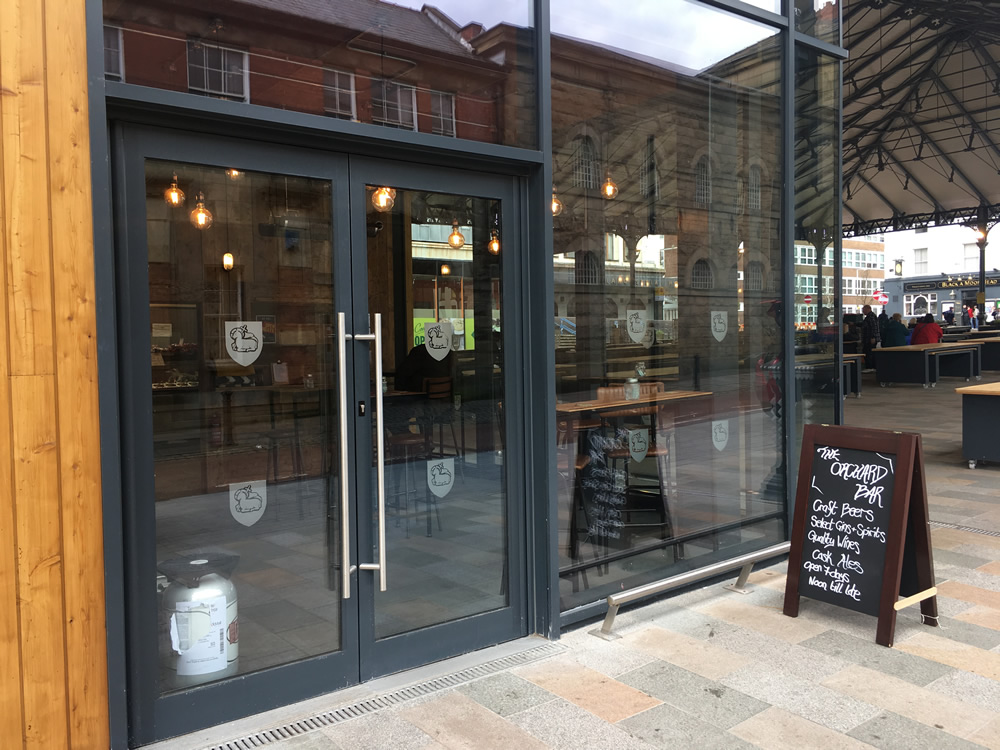 When I visited (a couple of months ago now) there was a superb selection on offer via their 10 keg lines and 2 hand pulls. 5 keg lines are home to their 'house' beers of; Orchard Pils – Huyghe, Dunkle – Paulaner, Helle – Hacker Pschorr, Neck Oil – Beavertown and Dutty – Tiny Rebel, which, is a better selection than most pubs in the area without having another 5 keg lines that consistently change. It's not just beer either, they have a great selection of wines and spirits including some great gins.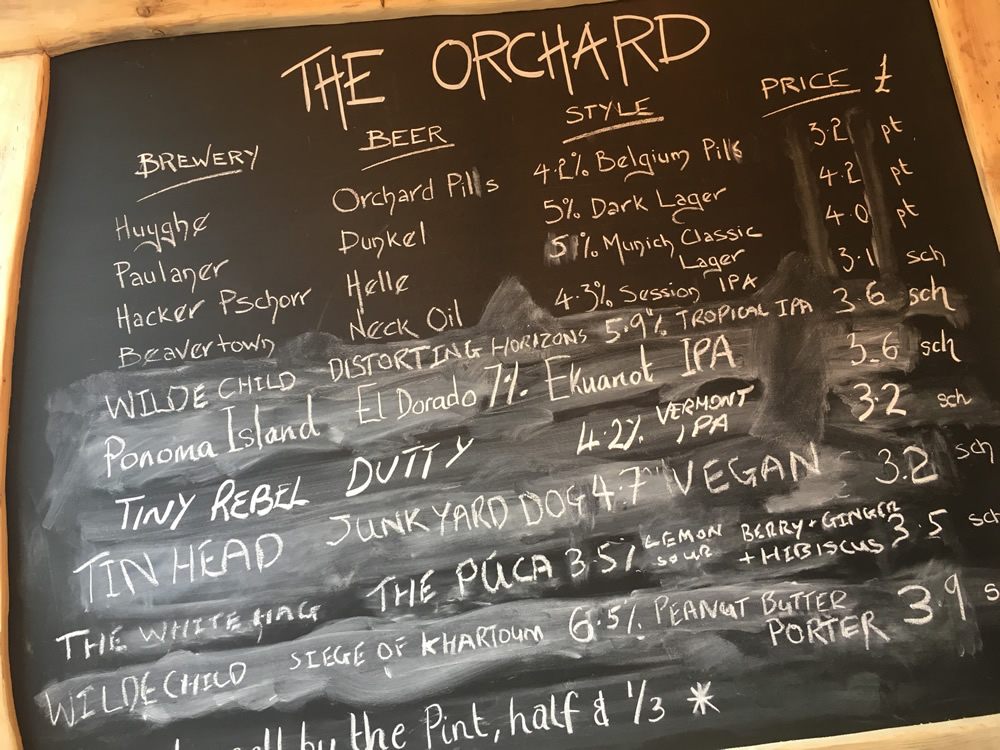 Large glass frontage provides a great vantage point of people watching especially when the outdoor section of the market is in full swing. The interior even though small, is very light and airy, set with fantastic wood joinery, industrial metal fittings, urban chic tables and comfortable leather stools. There is seating outside so you can enjoy your pint in the sun, if the current heatwave continues.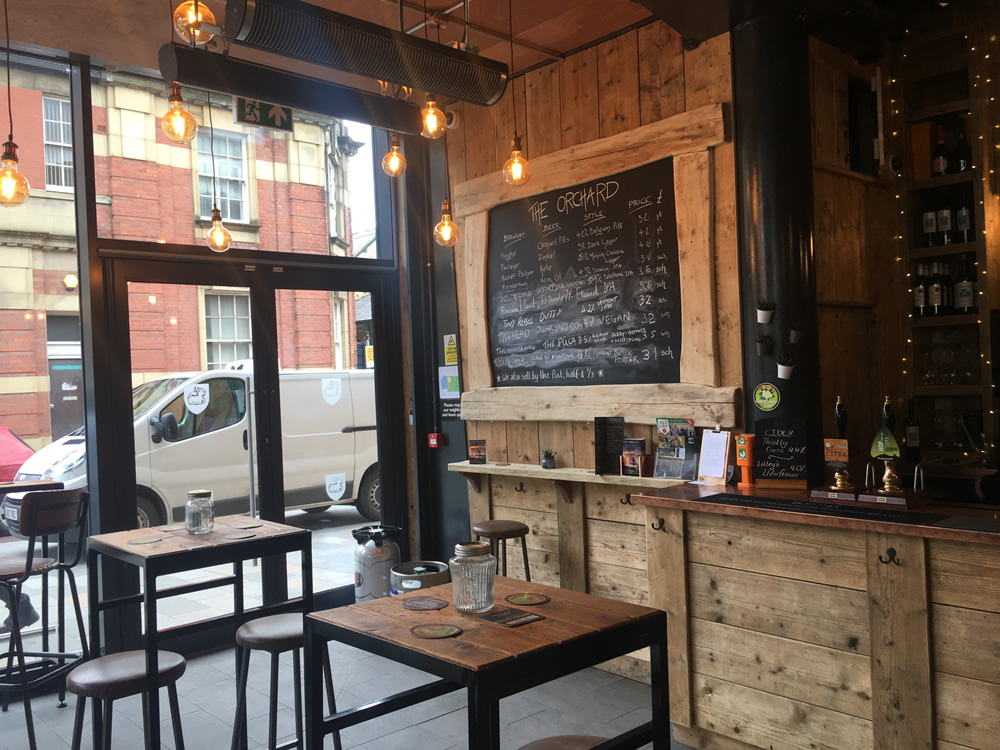 What is more to say? Great and interesting beer, friendly staff, good atmosphere and yet another great place to visit in Preston.