I've always struggled with making my own liqueur coffee, getting the cream to float on top every time can be tricky. So I asked Nicki from The Wheatsheaf Inn, Brigsteer (Cumbria Life's 2015 dining pub of the year) for some pointers on how to make the perfect liqueur coffee.
Ingredients:
Fresh pot of coffee (I used the Italian blend from Farrers, Kendal)
2-3 teaspoons of sugar (brown or white)
1 ounce/35ml of your chosen liqueur (I used Jameson Whiskey for an Irish coffee)
60ml of double cream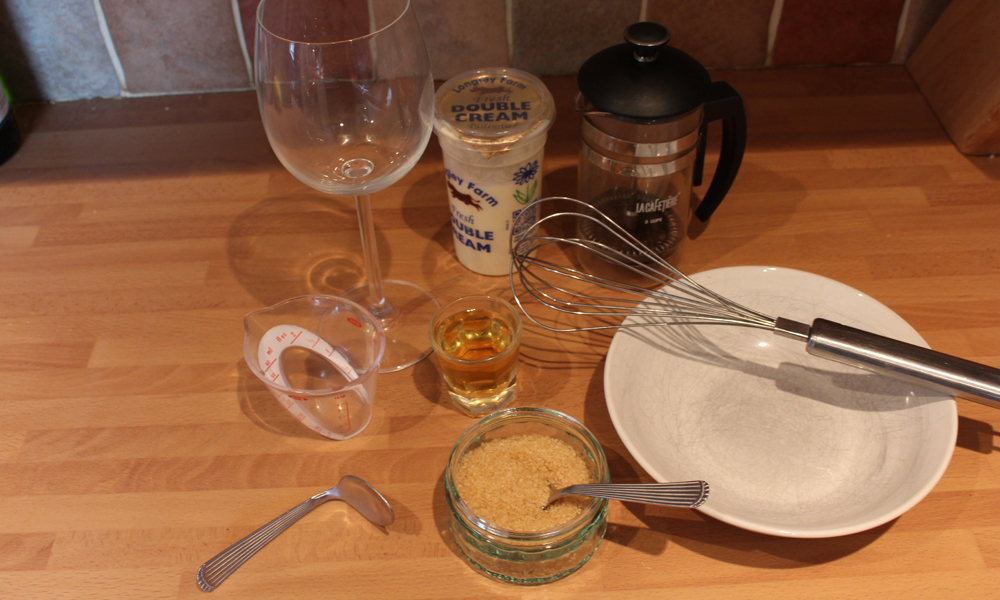 Equipment
Cafetiere
Whisk
Bowl
Teaspoon
Small measuring jug
Liqueur Coffee mug or wine glass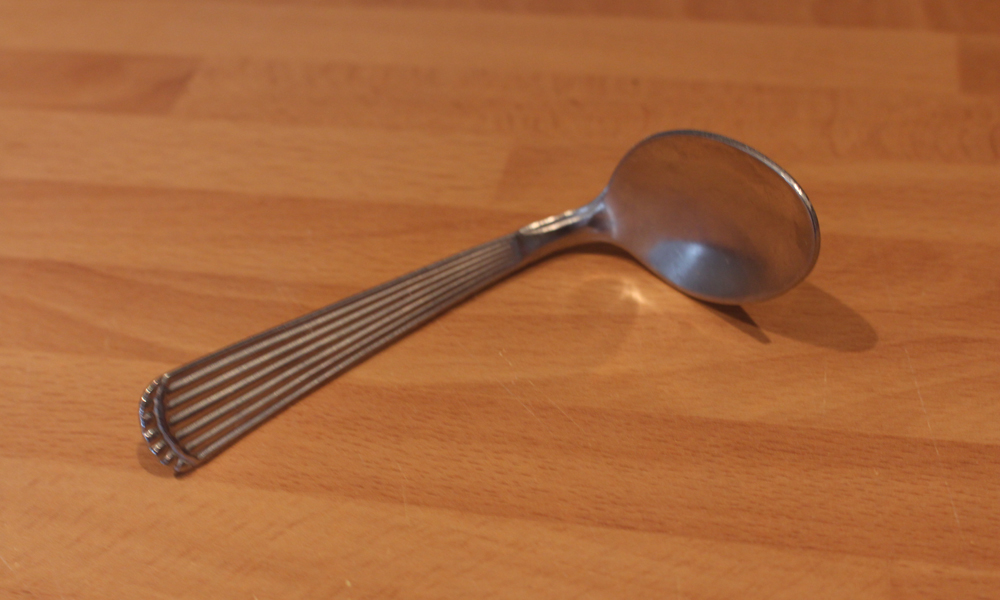 Top Tip: If you have a cheap spoon and don't mind bending it, you can shape it similar to the picture above. It can be a big help when trying to float the cream especially when making the liqueur coffee in a wine glass when the space is tight and the coffee is lower in the glass.
1. Make a fresh pot of coffee, a strong rich roast works best.
2. While the coffee is brewing add the sugar to the glass. I'm using a small wine glass, for this size I used 2 heaped teaspoons of sugar. Then add a shot of your chosen liqueur.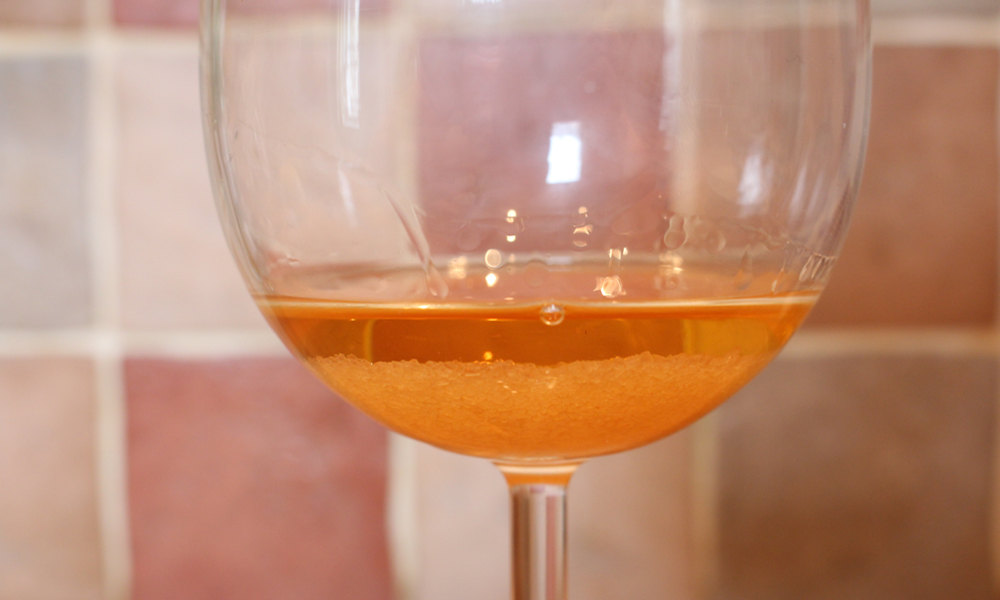 Important: The sugar conent is key to this recipe, it increases the viscosity of the coffee so that the cream floats on the top more easily. So add it even if you don't usually have sugar in your coffee… it is supposed to be a treat.
Top Tip: Adding half a shot of Kahlua to the glass helps with the sugar content and gives an extra depth to the coffee flavour. It can be useful when using a 'thin' liqueur such as Jameson whiskey.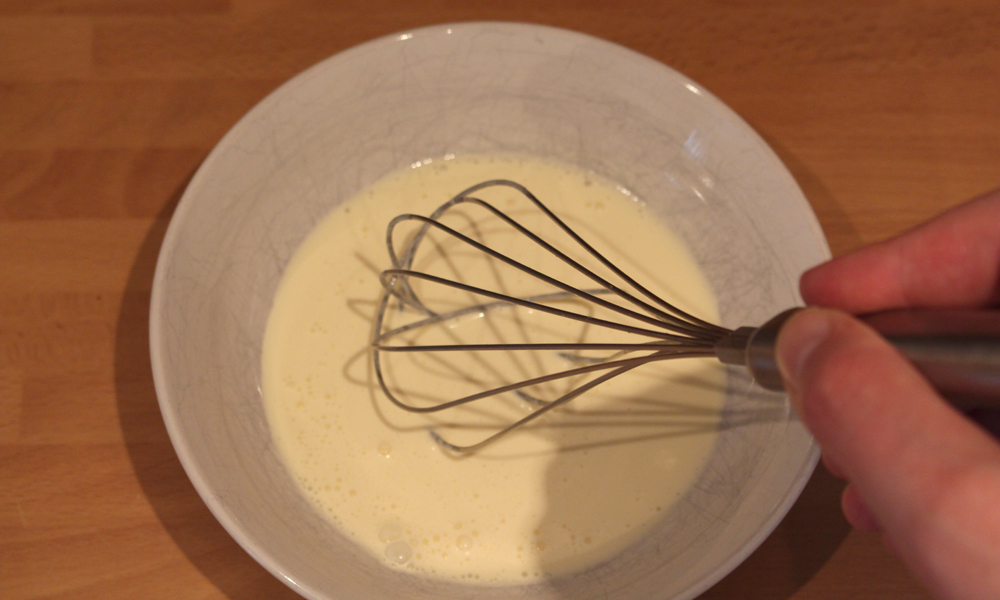 3. Lightly whisk the cream in a bowl for about 5 seconds, all you are doing is adding a little air into cream to make it lighter and get rid of any lumps.
4. Pour the coffee into the glass with the sugar and liqueur. Give it a stir to help the sugar dissolve.
5. Transfer the cream into a pouring jug, this will help you control the stream of the cream better.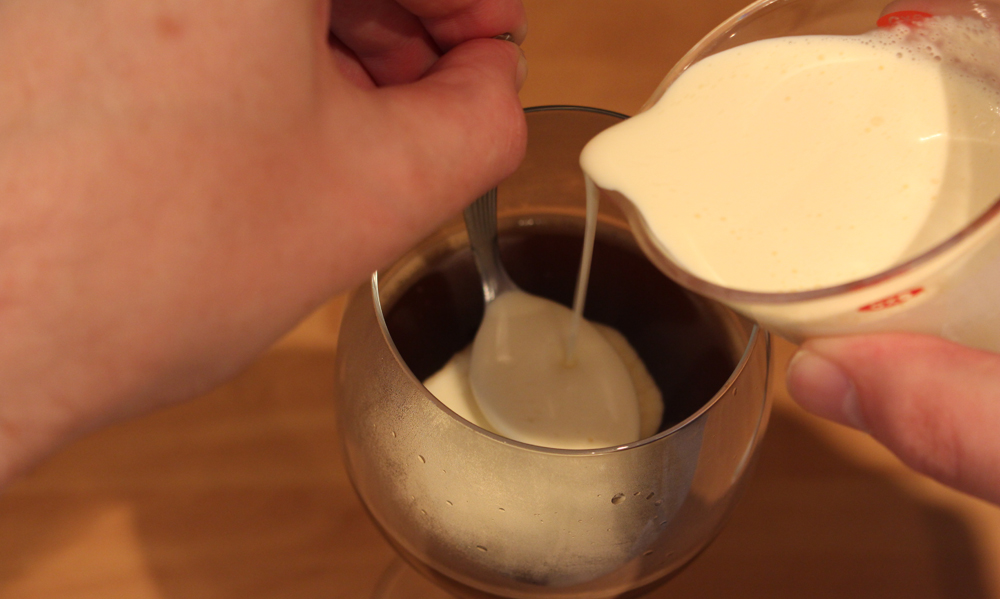 6. Hover your spoon modified or not a few millimetres above the coffee as close to the middle of the glass as possible. Slowly pour the cream onto it, it should fill up the spoon and spread out on top of the coffee.
and thats that. It might take you a few goes to get right but if you persevere it's a great little string to your bow when entertaining.
Liqueur Coffee List
It's not just about the Irish coffee, below is a a list of different liqueurs to try:
American Coffee bourbon
Irish Coffee Jameson Whisky
Brandy Coffee brandy
Caribbean Coffee Malibu
English Coffee gin
French Coffee Grand Marnier
Highland Coffee Scotch Whisky
(use a lowland or highland whisky, Islay whisky can be too strong/peaty in flavour)
Italian Classico Ameretto
Jamaican Coffee half a measure of rum, half of Kalhua (or Tia Maria)
Russian Coffee vodka
Seville Coffee Cointreau
Shin Shin Coffee rum