I recently took a big bowl of this to a friends' barbecue and it went down very well. It made a nice change from the mountains and mountains of meat that's usually on offer at a British barbecue. Below serves 6-8 people with good sized portions, perfect for parties.
Ingredients
200g coucous
250ml vegetable stock
200g tomatoes (I used cherry tomatoes)
80g cucumber
3 spring onions
50g red onion
Handful of mixed sultanas
Half a red chilli
1tsp ground coriander
1tsp oregano
2tsp ground cumin
1tsp smoked paprika
Chilli Flakes (optional)
Half a lemon
Method
Measure out the couscous and add to a pan. Heat the stock in another pan until almost boiling and then add to the couscous. Heat Couscous and stock until boiling and take off the heat, stir and cover with a lid.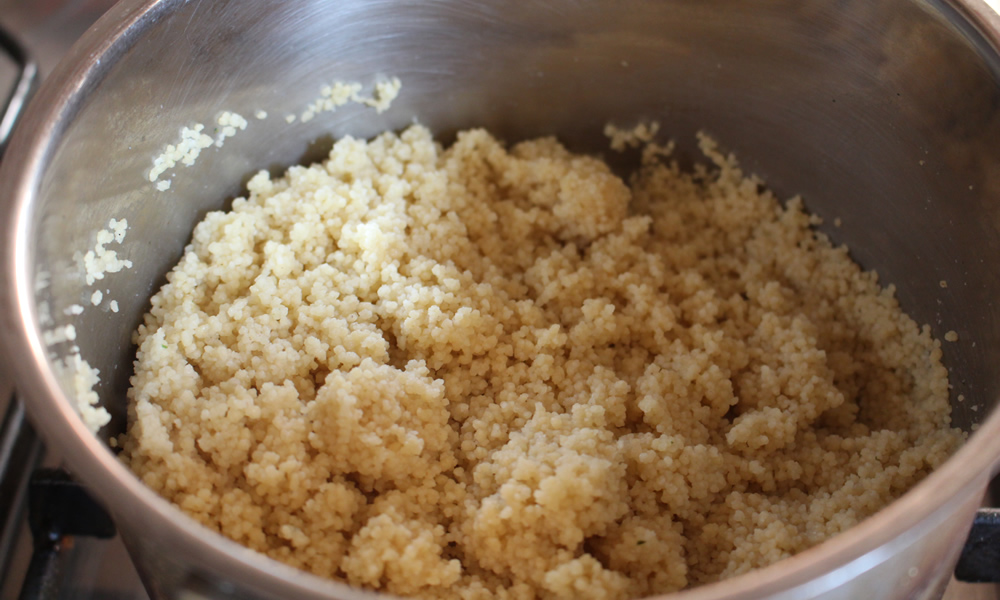 Leave for fifteen minutes to steam with the residual heat, after which take a fork and fluff separating the grains. Mix in a table spoon of olive oil and leave to cool while you prepare the rest of the ingredients.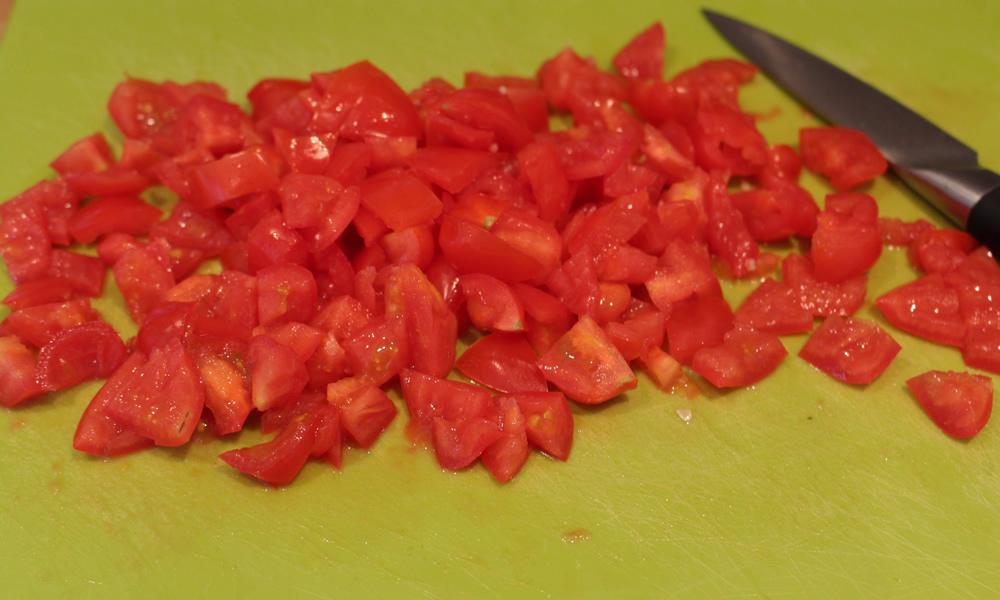 Chop tomatoes and cucumber into 1/2 to 1cm pieces. If using larger tomatoes it's a good idea to remove most of the seeds and white pith, otherwise the couscous will be too wet. Finely chop the red onion and slice the 3 spring onions and the chilli.
After the couscous has cooled add to a large bowl along with all the chopped vegetables and give a good stir. Add the cumin, coriander, oregano and smoked paprika and stir again. Add the zest and juice of half a lemon and give it a taste. Add a pinch of the chilli flakes if you like it spicier and season with salt and black pepper.