Last Thursday I took part in a food course at the Simply Good Cookery School owned and run by Peter Sidwell. The school is based in the wonderful Rheged Centre on the outskirts of Penrith, in the Lake District. The course was an introduction to setting up a food business, something that I've been thinking about doing for a while. During the course Peter went through some of the basics to setting up a business such as branding, environmental health and funding. As an owner of a number of businesses himself he could relate to his own experiences and share his reasonings, achievements and future goals, all specifically relating to the food industry. During the course I made 3 full pages of notes, which gives you an idea of how much I learnt over the 3 hour course and how much Peter was willing to share. There was only one other person on the course which was a little bit of a bonus as I felt that I had a good amount of time to explain my idea and receive some good feedback and guidance directly relating to my business.
This wasn't strictly a cooking course so I can't really comment on the equipment but the set up looked very professional. Each of the work stations were laid out with identical kit with four professional looking ovens located at the front of the class. The room was bright and compact with enough room for seven people with their own cooking area. I've been on a couple of cookery courses and class sizes, not unlike the school system are very important. Too small and the tutor won't be able to pay for their time and ingredients, too big and the people being taught won't get the attention they feel they need. Having seven or so work stations at the school really promotes a relaxed friendly atmosphere that some schools just don't have. It's also ideal for the whole family to do the same course.
There is huge range of courses available at the school, so please click here to go the cookery school website. There is surely something that you'll be interested in.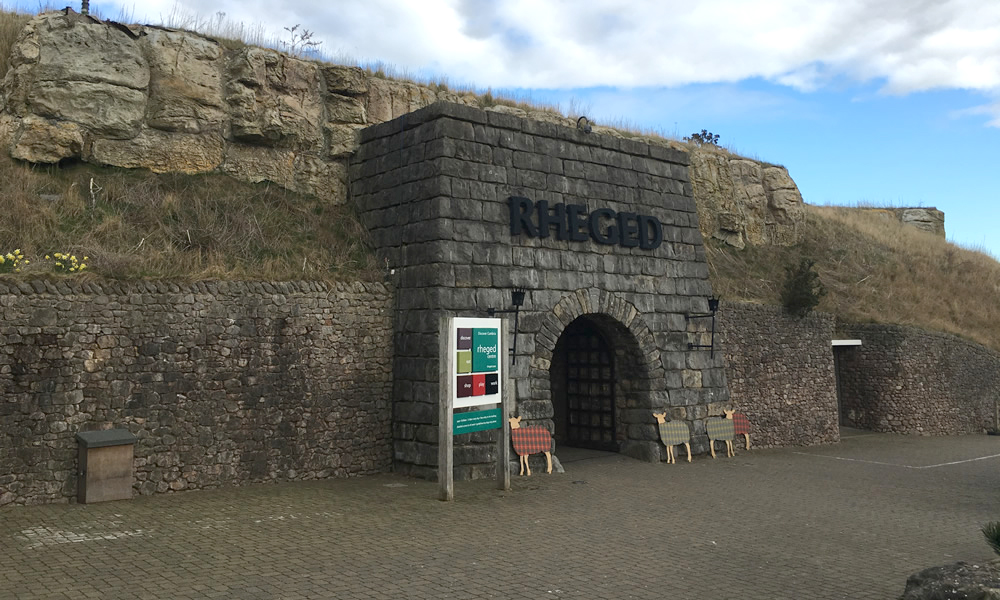 Before I sign off for this week I should talk about the centre where the cookery school is based. A year and a half ago I'd never been to the Rheged Centre and now I must have visited them six to eight times in the last year. The building itself is worth the trip alone as it's partly underground and (at the time of writing) has the largest turf roof in Europe. You might think that being underground that you might feel claustrophobic but that is far from the truth. Not only is the centre light and airy but when walking around you catch glimpses of the the green outside world through these well placed slivers of glass. The centre is home to various retail outlets such as outdoor wear, toys, books, clothes and a wonderful food shop selling lots of local produce including one of the best bottle beer selections in Cumbria. The centre is also home to a cinema and an exhibition hall along with three cafes so you can and should spend quite a lot of time here. To find out more about this Lake District gem visit their homepage here.