I first made these little pots of soup for a starter course for a family celebration dinner about 4 years ago. As they are quite intense in flavour you only need a small portion so they are perfect for a starter or a little canapé. You can easily make it more of a traditional soup by adding 200ml more stock and only 50ml of the cream. The goat's cheese lids make the dish a little more fancy but the strong tartness really compliments the sweetness of the pepper soup. This recipe makes about 8 espresso cups or 4 medium bowls of soup.
Ingredients
3 sweet red peppers
2 red bell peppers
1 red chilli
Olive oil
Knob of butter
1 red onion
2 cloves of garlic
300ml stock
100ml single cream
Salt and pepper
For the lids
Wholemeal bread
Goat's cheese
Method
Pre-heat your oven to 200°C. Halve the peppers and chilli and take any seeds and white pith out. Place flesh down on a baking tray, drizzle with a little oil and season with salt and pepper. Bake in the oven for 30 minutes, checking after 15 minutes as the tray may need turning around. They will be ready when their skin starts to blacken.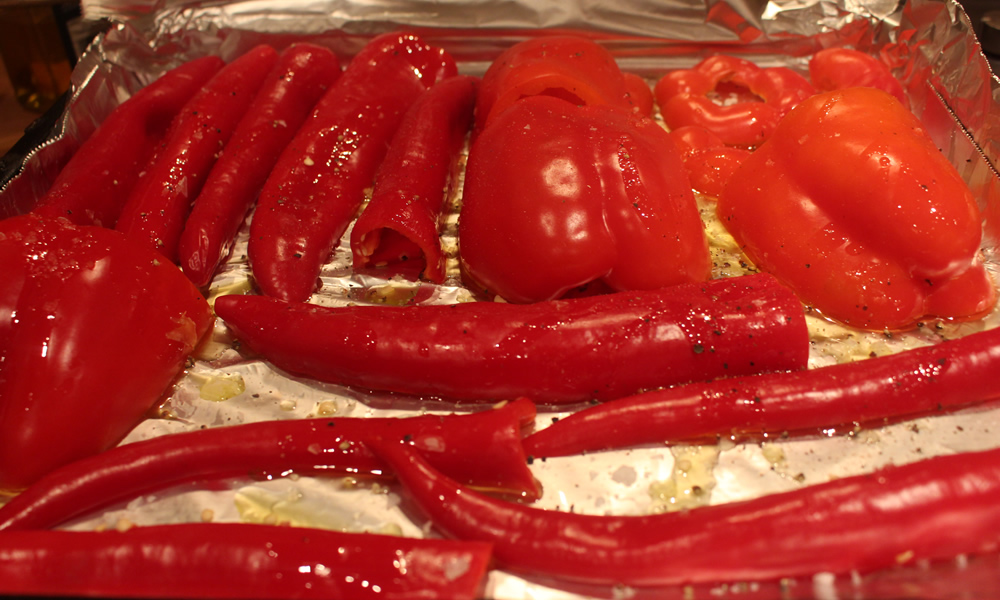 Take the peppers and chillies off the tray and place in a large bowl and cover with some cling film. Leaving to cool and steam in this manner makes the skinning of the peppers and chillies much easier. After they have cooled remove the skin which should now come off in one go. Don't worry if some of the skin is still left, just get the majority off. Roughly chop and set aside.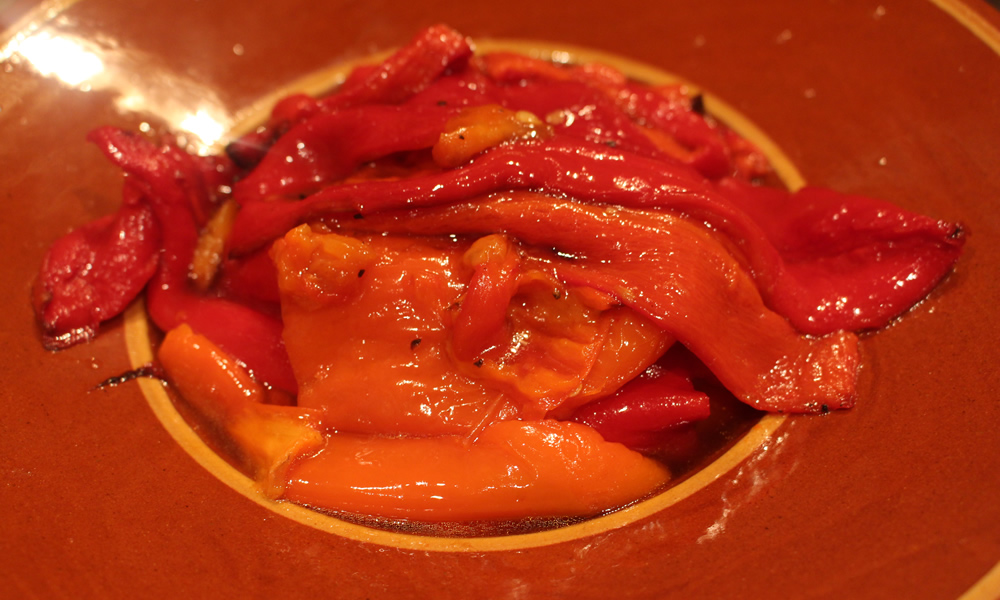 In a heavy based pan melt the butter and add the onions along with the garlic. Cook for a few minutes until the onions become translucent. Add the peppers and cook for a further 5 minutes, stirring frequently. Add the stock and gently simmer for about 25 minutes, this reduces the amount of soup but intensifies the flavour. Blend well with a hand blender until smooth and stir in the cream. Season with salt and pepper and keep warm while you make the lids.
Lightly toast some bread in a toaster, you don't want it too toasty as it will cook more under the grill. Measure the size of the cups you are using and cut out rounds using the cups themselves or a round cutter. The toast should be a slightly smaller size so they will rest on top of the soup bit still in the cup. Slice some goats cheese on top and place under a grill until melted and starting to turn golden. Pour the soup into the cups and carefully place the toast cheese lids on top. Serve with extra toast soldiers for dipping.