There's not been many times I can say that I've had an all round dinning experience, I've had some fantastic meals but not many have combined great food with a culinary experience. When I say "experience" I mean something apart from the food that makes a meal a one off, it could be a great atmosphere, chef interaction via an open kitchen or just great attentive service. At Lake Road Kitchen I experienced all of these and paired with some fantastic food it made one hell of a tasting experience.
Lake Road Kitchen is a small restaurant in Ambleside that has seen both awards and accolades since it opened in 2014. The restaurant only has 9 tables which lends itself to being a very intimate and almost personal dining room. The head chef and owner James Cross has spent time as a chef de partie at Noma and has brought the very high standard Scandinavian cooking matching it with local (and some Icelandic) produce.
The first course was snails with "Lake Road Kitchen" miso (main picture) that you were encouraged to use your fingers to pick up the snails and smother with the miso which was unusual, fun and delicious. The Lake Road "salad" was not only beautifully presented but had a contrast of flavours from sweet bee pollen and the earthy saddle mushrooms. It will be a marker for all salads to be judged by, something that I very much doubt will be ever beaten.
Our eight course menu turned into nine as we opted for a very special extra course of milk fed rack of lamb. A leg of lamb was placed on the serving hatch for another table and the chef must have seen our quizzical and jealous looks and offered to cook the rack for us, for a price of course. It's something that we had to go for as it's not likley that we would have the chance again (and this was the last cut of the whole lamb they had left). It was served with stewed legumes but the rack was so delicious it could have been served on it's own like a meaty lollipop. I've never had milk fed anything before but we were told by the chef (who had come out from the kitchen to talk about the dish) that it's often creamy but can be quite tasteless. This cut however started off rich and creamy and had a wonderful lamb flavour come through at the end.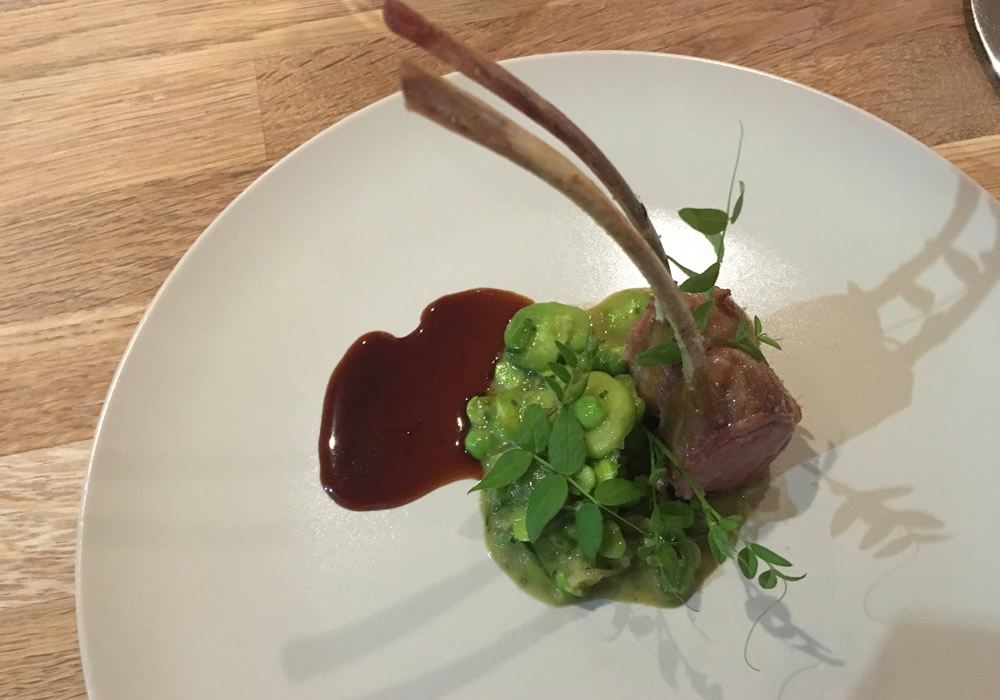 Rack of milk fed Herdwick lamb, stew of legumes
Something that is different about Lake Road is that you choose a 5 or an 8 course tasting menu and you don't necessarily get the same courses as the other patrons. I must admit being a little disappointed hearing that the table next to us were having monkfish cheeks and frantically looking at our menu finding out that it wasn't there, but we did get the crab instead. So it does balance out and it gives your own meal a very personal touch, in the way that each dish is being prepared for you personally. This is one of the reasons for me that made the meal so special. As we had the extra lamb course our menu changed on the fly so we wouldn't get a similar accompaniment, another example of the high level of service.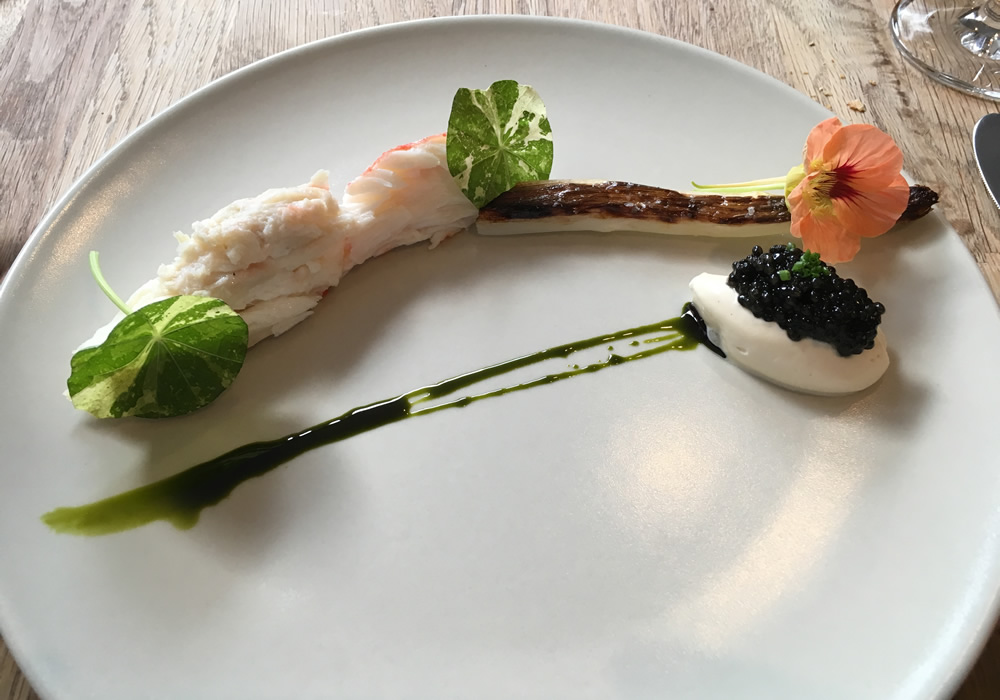 Norwegian king crab, white asparagus, nasturtium vinegar cream, dill oil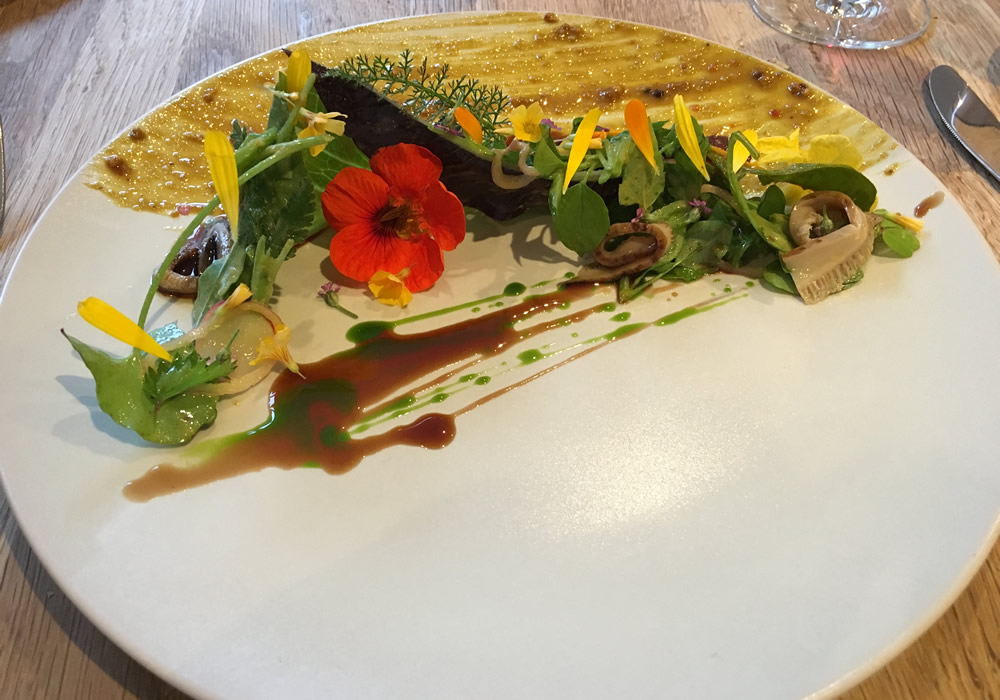 Lake Road Kitchen salad, confit of Dryad's saddle mushroom, bee pollen and sunflower seed dressing
As you can see the all the dishes were prepared with precision and looked amazing. There were so many different textures and flavours with each dish and I could write a whole blog post on each course. Don't worry I won't, but I will say this; I spent 20 minutes chatting and comparing the meal I had with someone who went a few nights before. There's not many meals I've done this with.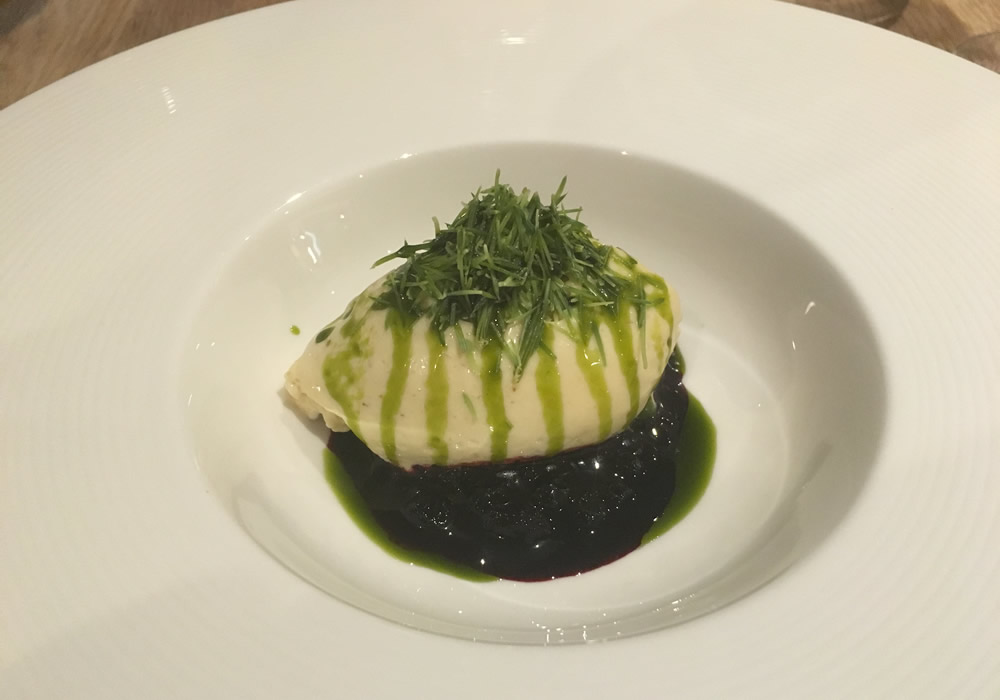 Miso and pine ice cream, bilberry compote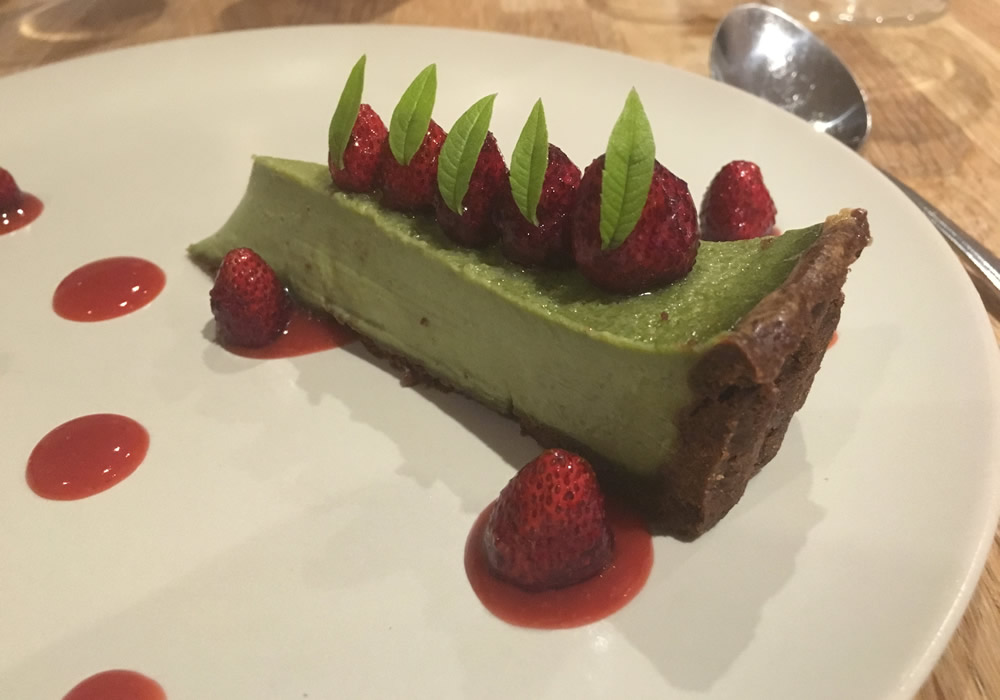 Lemon verbena tart, buckwheat pastry, alpine strawberries
The puddings get just as much attention as the other courses and this really came though with not one, not two but three immense desserts. One of which was an ice cream of miso and pine on top of a bilberry compote.
Service at Lake Road was exceptional, both front of house staff Sally and Max (how many restaurants have you been too that you can remember the staff names a couple of weeks after?) were extremely knowledgeable about the food, not surprising as they helped pick and forage it. You really got the feeling that all the staff cared about what was being served and knew exactly what went into preparing it. There's not many places that can say the same.
Lake Road won't be for everyone, not being able to choose what you have might put some people off but I would say if you like your food, want to try some exceptionally crafted food and have a fantastic culinary experience in the process then Lake Road Kitchen must be near the top of your list.