Being British you might assume that tea is a big part of my daily routine but it really isn't, and unlike the rest of my family tea isn't even the first thing I drink in the morning, that mantel is reserved for coffee.
However, I'm no coffee aficionado, I like my coffee strong, white with one sugar and rarely stray from that combination unless a mocha is on the menu, but I think that might change with the purchase of a Gift Set from Carvetii Coffee a local (well, to me) coffee roasters in Cockermouth, Cumbria.
When it arrived last Thursday (only 2 days after the coffee beans had been roasted) the first thing I took note of was how well presented it was; beautifully wrapped in black branded tissue paper with a red bow. Packaging is one thing that sometimes gets overlooked and it was nice to see it had obviously been given a bit of thought and time over.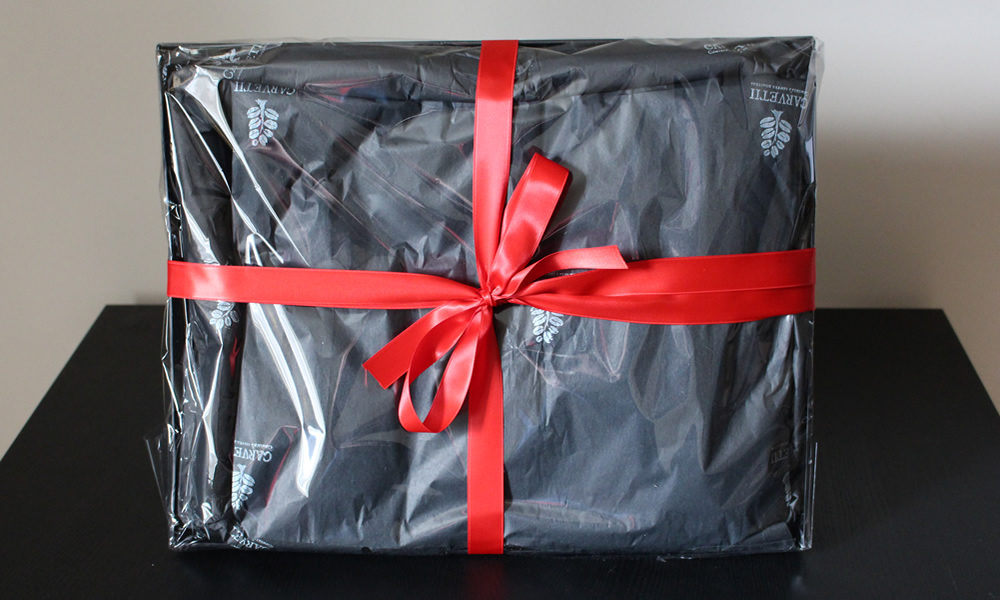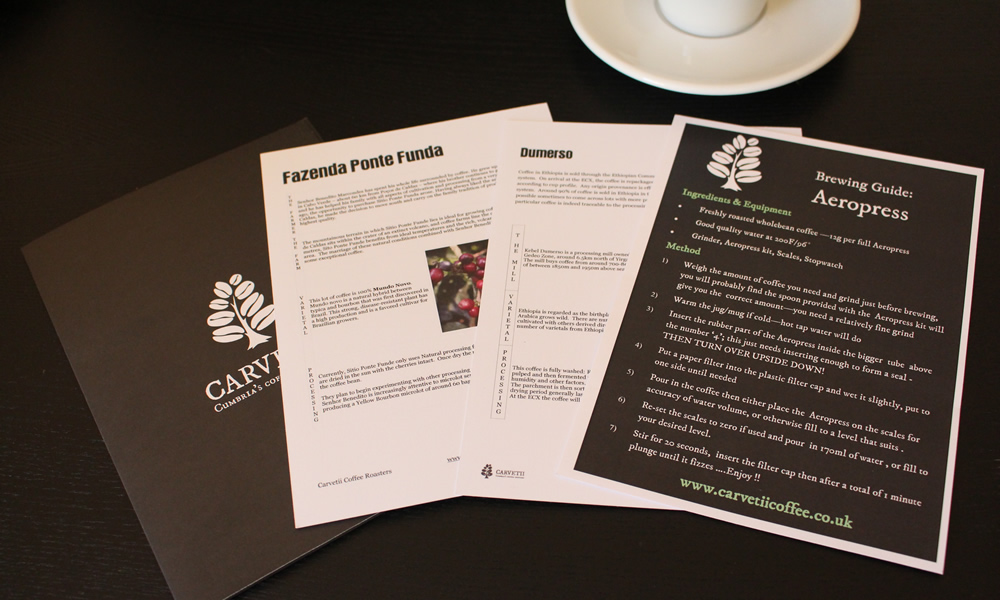 The set (which was the Aeropress at home) came with a grinder, an Aeropress, a branded mug and saucer, 2 packs of different coffee beans together with documentation about the coffees. The grinder being a hand grinder does mean you have to put a bit of elbow grease into each cup of coffee you make but I feel that it adds a bit of charm to the whole process and the coffee tastes that little bit sweeter. The Aeropress is a neat little contraption that creates very smooth filter coffee with very little fuss and effort. Carvetii Coffee also includes an instructional sheet on how to use it to get the most out of it.
By far the best bit of this gift set was the coffee itself. I received a bag each of the Ponte Funda and the Dumerso, both completely different but equally as good. I personally preferred the Dumerso as it was totally different from what I usually drink; being subtle and fruity. In fact it was such a departure from my usual cup it almost didn't taste like coffee at all. Each coffee came with an information card about where the coffee was from and the specific bean, which really helped the set to become not just a selection of coffee items but an actual coffee gift set.
After buying this for myself I can really recommend it for anyone who wants to get into good quality coffee. Not only does it offer good value for money but you are getting a quality product from a company that is obviously passionate about what they do.